Zvartnots International Airport
Yerevan "Zvartnots" Airport representing the main air gate of the Republic of Armenia has been operating since 1961. Now it is serving nearly 2.5 million passengers a year due to 23 airlines operating there.
Click here for more about the airport
Our stores at the airport
Enjoy your tax free purchases the next time you travel through the Yerevan Zvartnots International Airport, as there are several shops along the most important points of the main airport in Armenia. In said stores, you will find all kinds of tax free products from leading brands. Use the inevitable wait times at the airport to purchase a variety of items that you will find in our online catalog and this way you won't be lacking for anything at your next destination. Save time and money while shopping at the Zvartnots International Airport Duty Free stores.
You will find our first Duty Free store at the Yerevan departures terminal, where we offer you products from the perfumery and cosmetics sections, fragrances or exclusive skin care products from prestigious brands such as Esteé Lauder, Dior or Giorgio Armani. At Duty Free stores, you will only find products from the most important brands on the market at a reduced price.
On the other hand, if you are in the arrivals terminal, you will find another one of our Duty Free stores to make your tobacco or liquor purchases where you can buy bottles of alcohol by the best brands and access a fantastic section of whiskey by manufacturers such as Chivas Regal, Johnnie Walker or Glenfiddich. Our airport stores also offer you the possibility to pick up local food products, as well as candies and chocolates that will help make your wait more enjoyable.
Lastly, the Duty Free VIP store in the Yerevan Zvartnots International Airport is located at the departures terminal. It's a tax free boutique where you will find food and souvenir products so you don't leave the Armenian capital without taking home a souvenir of this historical city. We'll see you at our Yerevan airport stores!

Departure
Location

Departure

Shop Categories

Tobacco, Alcoholic Beverages, Food & Confectionery, P&C, Accessories, Toys, Souvenirs, Textile

Telephone

+374-60-373000

Email

info@am.dufry.com

Opening hours

24h hours
---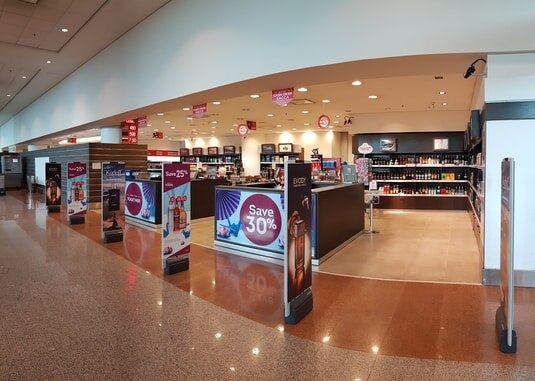 Arrival
Location

Arrival

Shop Categories

Tobacco, Alcoholic Beverages, Food & Confectionery, P&C, Toys

Telephone

+374-60-373000

Email

info@am.dufry.com

Opening hours

24h
---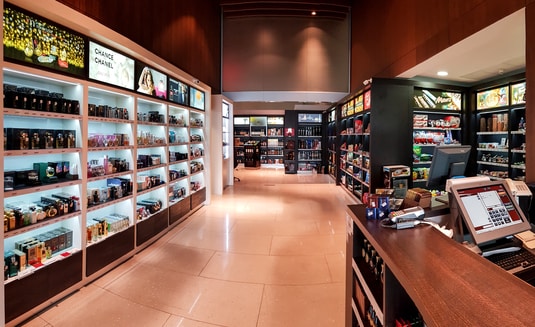 VIP
Location

Departure

Shop Categories

Tobacco, Alcoholic Beverages, Food & Confectionery, P&C, Toys, Souvenirs

Telephone

+374-60-373000

Email

info@am.dufry.com

Opening hours

24h hours